11th Annual Flip for the Fight Invitational Feb. 21-23, 2020
Click on the link below to download the session summary and session times
http://gmskids.com/gymnastics/wp-content/uploads/2011/12/11th-Annual-Flip-For-the-Fight-Session-Summary.pdf
INSTRUCTIONS FOR 'WALL OF HONOR' SIGN-UP GENIUS
Go to GMSKIDS.com and click on 2020 Flip For the Fight
Click on the green sign-up genius button below
Click the sign up button
A white box will appear. Type the name of honoree
Fill out all other fields and then click "sign-up"
That's it! Your loved ones name has been entered and you will see their name on our wall at the meet. You may place anyone you would like to honor who has had cancer (any type), is battling the disease or has lost the battle to the disease.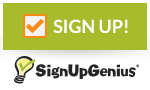 Level:   Girls 2-10 and all levels of X-CEL.
Entry Fee:   $125.00 per athlete.  Checks payable to GMD
Refunds:  No refunds will be issued after December 31st, 2019
Level Change:  Level changes after December 31st will be assessed $10 per gymnast
Team Fee:   $50.00 team fee per team.  Checks payable to GMD
Place:   Field House Chantilly, VA
Gate Fee-  A $10.00 gate fee will be charged for ages 12 & up, $8.00 for ages 5-11, Senior Citizens and Military (active and non-active- please show ID).  Two day passes $15.00……Three day passes $20.00. Children ages 5-11, Senior Citizens and Military two day passes will be $10.00………..Three day passes $15.00.  CASH ONLY PLEASE
Please complete entry forms and email to manafi4@aol.com. Checks payable to GMD, can be mailed to 7226 New Market Ct, Manassas VA 20109
Awards:   All athletes will receive the following:
Medals for all events to exceed USAG standards
Ribbons & achievement ribbons to exceed USAG standards
Team awards (1st-3rd ) per level including all X-CEL levels
Competition leotard for all gymnasts
Gifts for all gymnasts and coaches
Sting mat presented to teams with combined 50 or more gymnast entered
To add names to the wall of honor, click on the green button below